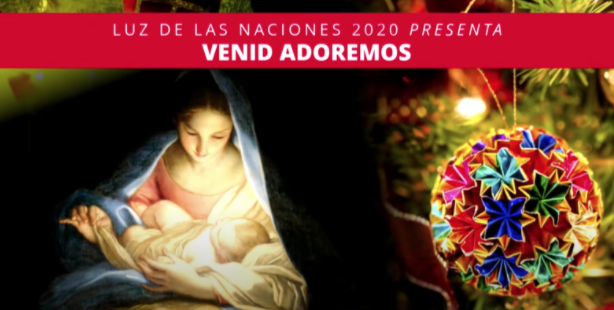 Even with COVID, The Church of Jesus Christ of Latter-day Saints found a way to still hold the annual "Luz de las Naciones" event, a Christmas celebration highlighted through Latin music and dance. The video compilation features over 1000 volunteers from performances from years past.
From the website, Venir a Cristo:
"Con un elenco de más mas de 1000 voluntarios, esta producción anual de La Iglesia de Jesucristo de los Santos de los Últimos Dias celebra el nacimiento de El Salvador a través de la música, el baile y villancicos hispanos llenos del espíritu de la Navidad. 

"En esta presentación virtual de Luz de las Naciones realizada en el Centro de Conferencias de la Manzana del Templo en Salt Lake, se celebran las culturas latinas de todo el mundo y se destaca el nacimiento del Señor Jesucristo y su creencia en Él como la Luz del Mundo."
The video of the celebration is embedded below, or can be found at Venir a Cristo or on YouTube.