"In those two words—"Hear Him"—God gives us the pattern for success, happiness, and joy in this life. We are to hear the words of the Lord, hearken to them, and heed what He has told us!"
-President Russell M. Nelson, prophet of The Church of Jesus Christ of Latter-day Saints, in a talk entitled "Hear Him!"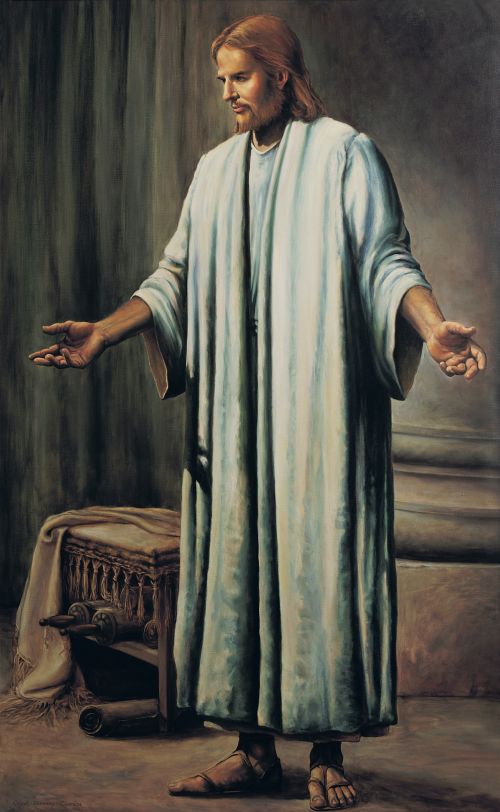 It's been six months since the president and prophet of our church issued this invitation to more deliberately find ways to hear the voice of the Savior, Jesus Christ.
Members of The Church of Jesus Christ of Latter-day Saints around the world have responded to this invitation both privately and publicly (although if you search the hashtag #HearHim on social media, you will get a mix of responses).
I wanted to share a few ways I #HearHim.
I #HearHim through inspirational music. Such as this song I listened to over and over again a few weeks ago. Listening to this was like a prayer for me that includes both the aching I feel for all that is going on, and people I care about…and the wonder I feel for all that God is doing, for all that He is.
(Other music from this celebration was also amazing.)
I #HearHim through patterns that show up in my life (through so many ways and means) and as I practice listening below the surface of the waves (think boogie boarding/body surfing) and connect with others seeking to do the same. His voice is different, so different, from the chaos of the noise around me (social or other media, cultural chatter, etc.) or the clutter of anxiety that often can hijack my mind.
I #HearHim when I have the blessing of talking with my children about their scriptural insights and gratitude for the gospel of Jesus Christ in their lives.
I #HearHim when I read the scriptures. Sometimes the messages I hear or feel are connected to the text, and sometimes they come in completely unexpected thoughts or feelings that come simply because I'm in the text.
How do you hear Him?
p.s. We invite you to join us this weekend to hear leaders of The Church of Jesus Christ of Latter-day Saints share messages of hope and inspiration and testimony of Jesus Christ in our semi-annual General Conference. This will be a virtual conference for all members and friends, and there are many ways to listen or watch. See graphic below.