~by Michelle
The 12 Days of Christmas Music is coming to an end, and the list of wonderful music is much longer than we could have shared here. But I hope you have enjoyed some of the music all the same. We'd love it if you shared any of your favorite Christmas music in the comments or on our Facebook page.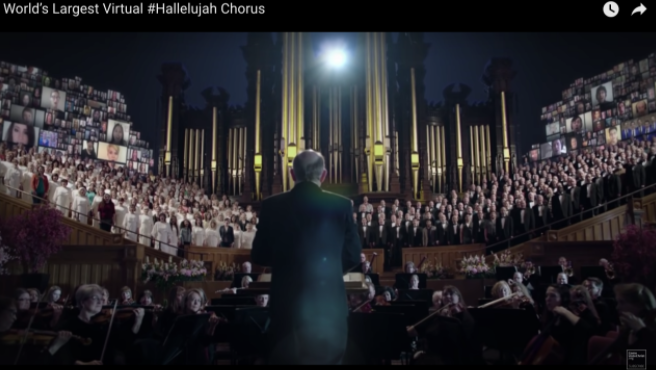 Before I get to the heart of this last day's post, I wanted to slide a little something in that I didn't get to sharing earlier. It's a wonderful annual program called "Christmas Under the Stars" that is broadcast on BYU-TV. This year, Lauren Daigle was the guest artist, and you can watch the rebroadcast of that concert here. Some past concerts are also available for your enjoyment, including performances with John Legend, The Band Perry, Train, and Vocal Point. (Amy Grant, Michael W. Smith, and Jordan Smith were also guests on this program, but apparently that can't be viewed on demand anymore. Keep an eye on BYU-TV next Christmas — they did broadcast this concert once this year on December 4. It's amazing.)
But to finish off our 12 Days of Christmas Music celebration, it seems only fitting to conclude with the glorious "Hallelujah Chorus" from Handel's Messiah. There are many versions out there, but given the challenges of 2020, I thought the World's Largest Virtual Hallelujah Chorus would be an appropriate version to share. I encourage you to sing along as you listen!
If you are looking for even more of Handel's Messiah, you can find a performance of the entire Messiah here, including options for subtitles in French, German, Spanish, and Portuguese). The Tabernacle Choir Messiah page also includes a link for a free downloadable score of the music, which is also available in several languages (click on the flag in the top right corner of the page). And you will find many other resources about this majestic musical masterpiece that honors Jesus Christ in such a powerful way.
Even though we are having to physically separate more than usual this year — not even being able to sing together as usual! — I would like to share Kelli O'Hara's words when she was interviewed about singing with the Tabernacle Choir (which you can do if you sing along here!)
"Every year, I need to find what it is that brings that really overwhelming sense of everything greater than us, together. I need to find the moment when everybody comes together for that same purpose…. [W]e're all here for the same thing, for the same bit of love, the same bit of hope, and that's what it feels like. It's a oneness, and it's refreshing."
After scheduling this post, I stumbled on an opinion piece entitled, "World peace is already here. Are you listening for it?" It echoed what I was feeling as I settled on what to share for the final 12 Days of Christmas Music post, and expanded upon it, so I wanted to be sure to share it.
The article is about Eric Whitacre's amazing virtual choir that came together over the summer, with over 17,000 voices from 129 countries. You can read the lyrics of the beautiful song, "Sing Gently" in the article. Watch the incredible virtual choir here.
And linger with me on the author's final words.
When so much consumes us, where do we find peace?

A different choir answered that question two millennia ago. To shepherds they rejoiced at the birth of a babe in a manger, the promised messiah, the Prince of Peace.

Their heavenly song lifts us today if we're willing to join them.
On this Christmas day, wherever we are, singing and celebrating safely in our own private spaces, we can still join our hearts together as one around the world as we celebrate and sing personal praises to the One who came to save us all.
Merry Christmas!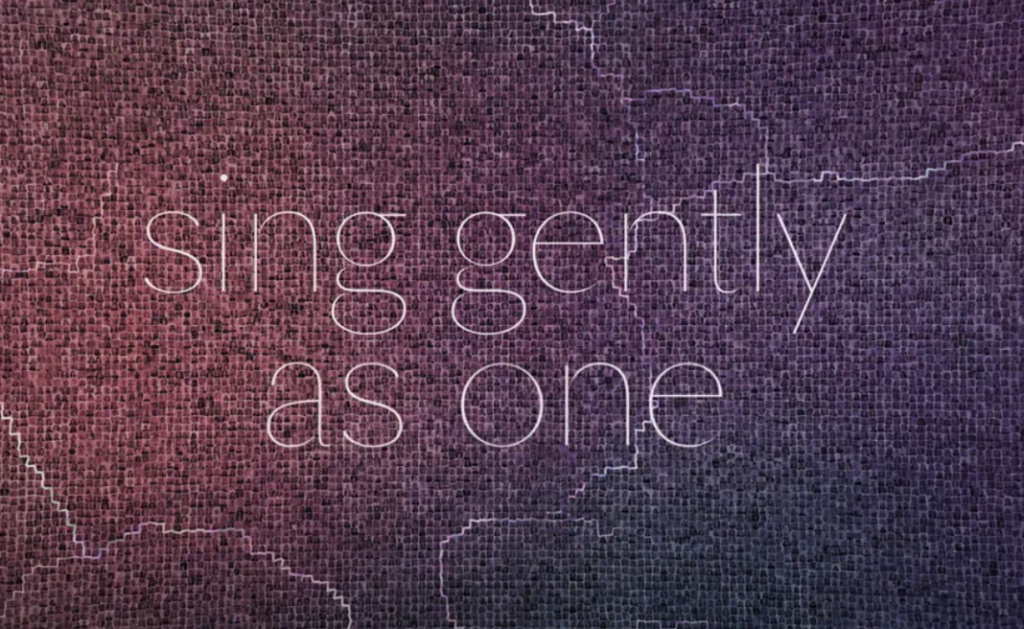 May we sing together, always.
May our voice be soft.
May our singing be music for others
and may it keep others aloft.
Sing gently, always.
Sing gently as one.
May we stand together, always.
May our voice be strong.
May we hear the singing and
May we always sing along.
-Eric Whitacre