I love this song by Shawna Edwards about making room for Jesus. "Do You Have Room?"
I saw this post over the weekend from a Christian woman named Ann Voskamp and it made me think of how Shawna's song can connect to a favorite Christian song of mine.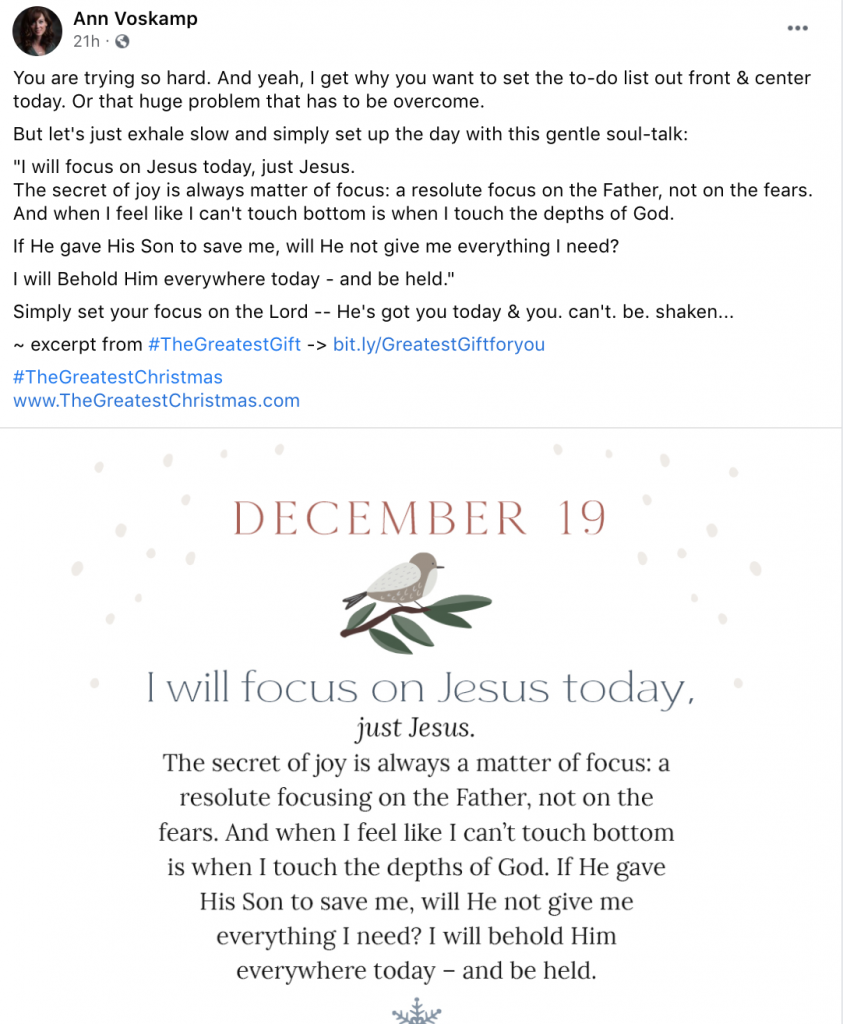 Make room for Him. Behold Him. Remember Him. And be held by Him. Enjoy this [not Christmas] song by Casting Crowns.