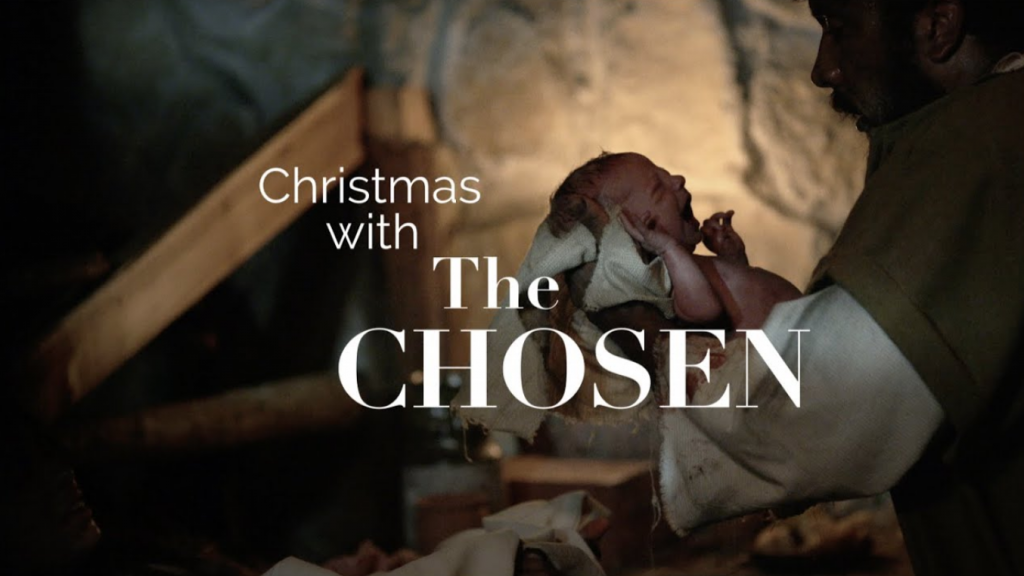 Every day from now until Christmas, we'll post some kind of inspirational Christmas music to help you celebrate Jesus Christ, the Reason for the Season.
Music can be a powerful way to remember Christ, and to invite His influence into our lives. And as 2020 comes to a close, who doesn't need to feel more of His love, peace, and healing power?
We know there are so many wonderful options for Christ-centered Christmas music out there, so if you have a favorite you would like to share, please do so in the comments and perhaps we can share some of your suggestions on our Facebook page.
NOTE: Tonight there is a #LightTheWorld virtual concert that we'll be posting about tomorrow, but if you want to watch it live, it premiers at 8:00 p.m. EST/5:00 p.m. PST.
12 Days of Christmas Music, Day 1:
If you haven't yet discovered the wonder of The Chosen, the Christmas season would be a special time to gather those in your household together to watch it. This is the first television series of its kind: a crowdsourced, multi-season exploration of the ministry of Jesus Christ. (You can view this series on The Chosen app (streamable to other devices) or at BYU-TV.)
Last night, a special virtual concert was aired with narration and musical performances from the set of The Chosen. Performers gathered from various places (including as far as Israel) to be part of this amazing concert.
The Chosen is also a wonderful example of people from various faiths coming together to celebrate Jesus Christ. The show's creator and director, Dallas Jenkins is an Evangelical Christian. Season 2 of The Chosen was filmed on a set owned by The Church of Jesus Christ of Latter-day Saints. And in this concert, you will hear a performance from a Messianic Jew, Joshua Aaron. See also the list of performers who are members of different churches.
You can watch this concert at The Chosen's YouTube channel, their Facebook page, or at BYU-TV. (Video is also embedded below.)
You can also watch rebroadcasts in the following places:
● TBN: December 17th @ 5:00 PT/6pm MT/7pm CT/8pm ET and also @ 8:00 PT/9pm MT/10pm CT/11pm ET and then again on the 25th @ 8:00 PT/9pm MT/10pm CT/11pm ET
● UPtv: December 24th @ 4:30pm PT/5:30pm MT/6:30pm CT/ 7:30pm ET
● HILLSONG CHANNEL: December 17th @ 7:30pm PT/8:30pm MT/9:30pm CT/10:30pm ET
Artists include the following:
● Chris Tomlin
● The Piano Guys
● The Bonner Family
● Phil Wickham
● Stephen McWhiter and Jason Clayborn
● Zach Williams
● For King and Country
● Mandisa
● Hillsong United
● Matt Maher
● Joshua Aaron