Rachel, a young adult woman in The Church of Jesus Christ of Latter-day Saints, shares her faith in Jesus Christ through word and a pencil sketch art.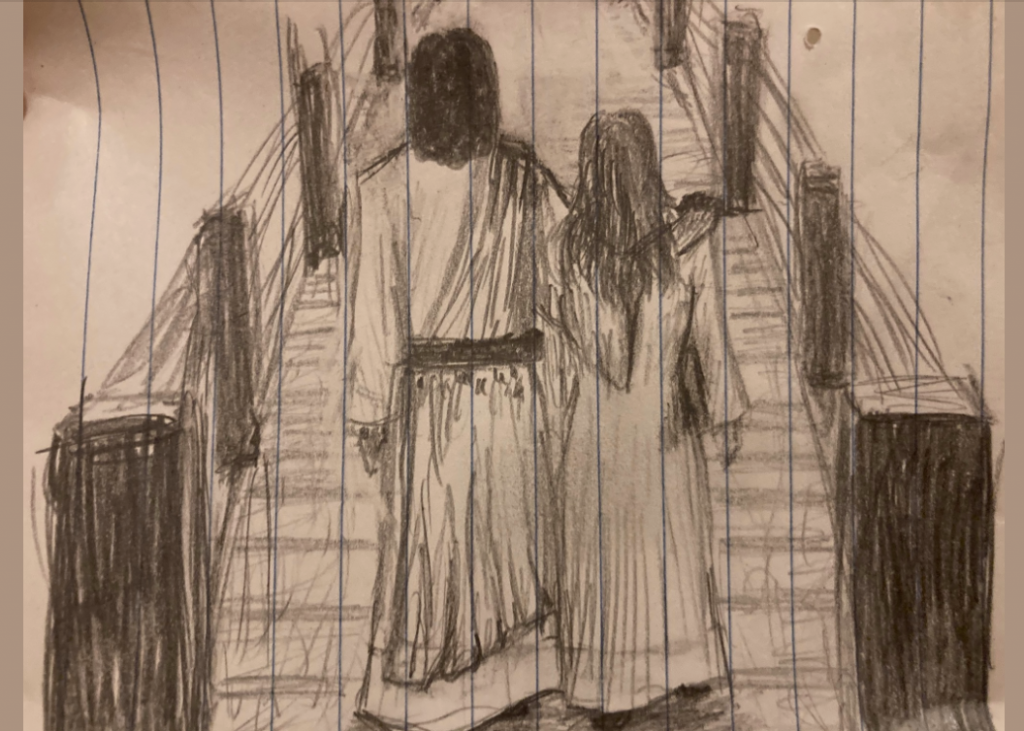 ~by Rachel
I sketched this picture a few years ago while on the phone with a friend. I had this image pop into my mind as we discussed what it means to have the Restored Gospel of Jesus Christ in our lives.
This is what it means to me. It means I am not alone. It means I'm supported.
It means I am filled with Peace. I know that I have the companionship of the Holy Spirit with me, that Heavenly Father is simply a prayer away, and that Jesus Christ's name is written on my heart.
I wish everyone could taste of this. I don't think I've ever wanted something more.
I will be listening to the General Conference of The Church of Jesus Christ of Latter-Day Saints today and tomorrow, and I invite all who feel lost, disconnected, sorrowful, or broken to listen too. I've been feeling those things pretty poignantly lately, but I can testify that God's power and the power of the Atonement of Jesus Christ are real, and the hope I feel because of them is life changing.