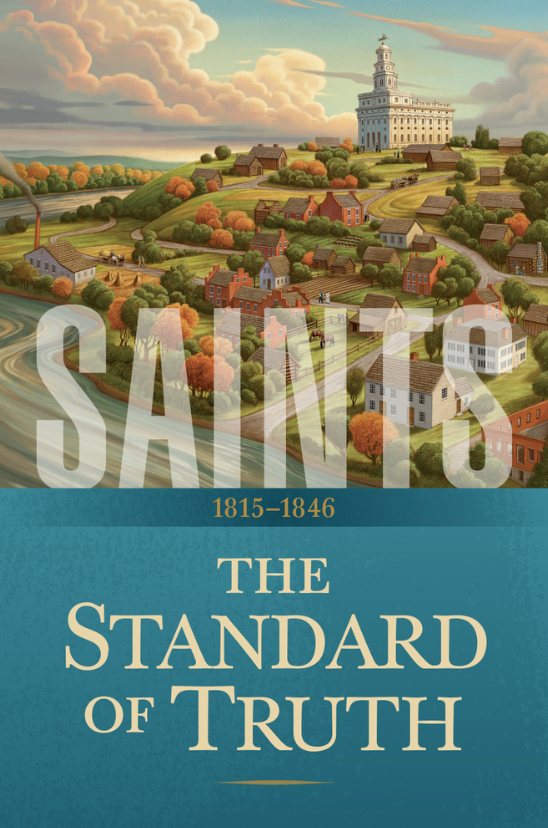 I recently received an advanced copy of the first volume of Saints. The four-volume series will represent the new and official history of The Church of Jesus Christ of Latter-day Saints. This publication is significant for many reasons.
We haven't had an official Church history published since 1930.
This history represents years of extensive, collaborative work by historians and other experts. (Search a catalog of resources at http://churchhistorycatalog.lds.org/)
It is written in a simple-but-thorough and accessible narrative form that can appeal to people of all ages. It reads more like a novel (you'll probably hear people saying things like, "When will more be available?" "I can't put it down.") — but everything is historically accurate.
The series takes advantage of the internet age in which we live. At history.lds.org, readers can currently find chapters from volume one with hyperlinks to each reference. Each volume will be available in print form (available for pre-order via various booksellers and at store.lds.org, in various languages); online at saints.lds.org (free); via the Gospel Library app (free — including audio book formats in English, Spanish and Portuguese); in eBook format (on Amazon Kindle, Apple iBook, and Kobo); and in English and Spanish on Audible. From saints.lds.org, you can access companion videos to enhance learning experiences.
The history will be available to read in multiple languages: Cebuano, Chinese, English, French, German, Italian, Japanese, Korean, Portuguese, Russian, Samoan, Spanish, Tagalog, and Tongan.
These books can be used for home and personal study, and also in Sunday classes and youth Seminary classes.
There are currently seven chapters available, but Volume 1, The Standard of Truth, will be available in its entirety on September 4, 2018.
With the start of school, a sick child, and the craziness of helping a daughter get ready to move away to college, I'm only just beginning the journey of exploring this book. But I can tell you already that besides being an accessible, engaging read, I've already received impressions that have been important for me. I can tell that reading this series will be more than just an experience in learning history. It will be a personal spiritual experience. God has things to teach me about Him and His plan and His Son. One such impression came so strongly reading one of the chapters that I didn't even finish the chapter in that sitting. I just sat in what God had taught me.
Saints is not just about imperfect people in the past who became better with the help of the Lord. It is also for imperfect people now who want to always remember Him. It will help you remember how merciful the Savior has been to His people, how He has made weak people strong, and how Saints around the globe have joined together to further God's work.
Take a look at saints.lds.org and tell me what catches your attention. I'm sure there are more layers to the richness of this effort that I haven't yet learned about. I'm grateful for all those who have put so much into creating these resources for us.