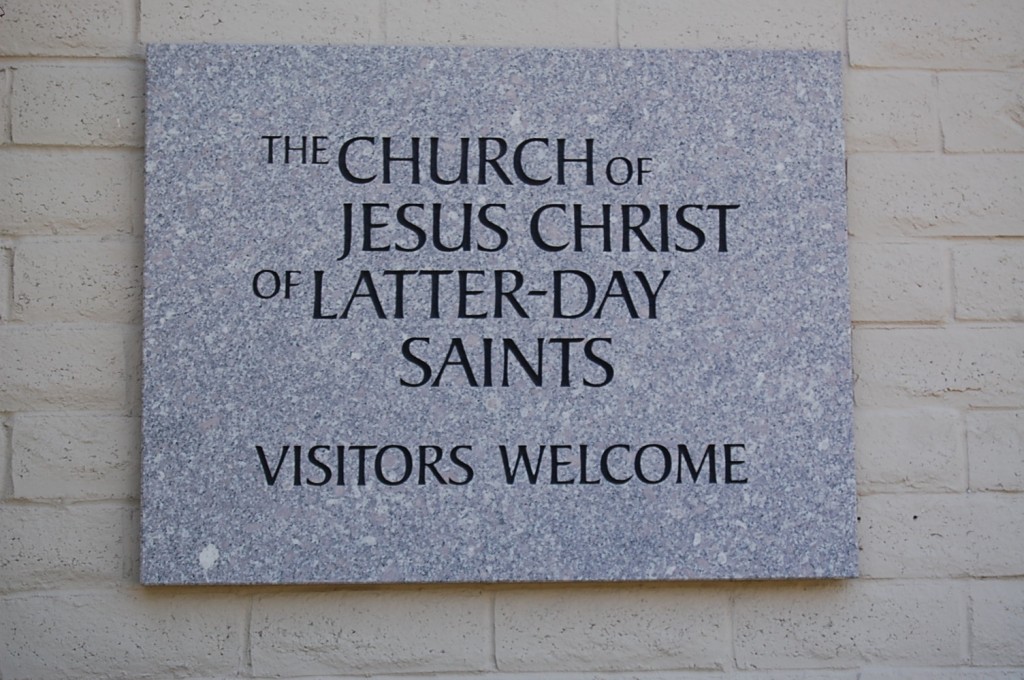 When I was a missionary back in the 1990s, about halfway through my mission, we had a change in leadership. The "area president" (overseeing and training leaders in multiple missions) came and spoke to our mission and told us that we were not teaching correctly. He essentially said, "You spend all of your time trying to make appointments with people rather than teaching them."
He was right.
He challenged us to use every contact opportunity to teach who we are and what we believe. We went from teaching about four times a week to teaching 20, 30, and even 40 times a week…because we would share truth in each contact rather than waiting for formal appointments to teach.
Even if that counsel and that charge had not made any difference to what happened in the mission (although it did!), the invitation to action changed me, my mission and my life. From that time forward as a missionary, I was committed in a new way to sharing the core of my faith with others, and letting them have the opportunity to learn more about what the Restored Church of Jesus Christ is all about. And because truth was on my mind and on my lips more frequently, it entered into my heart with more force and power. The more I spoke truth to others, the more God spoke truth to me.
I feel a similar kind of energy and excitement about President Russell M. Nelson's recent call to action around how we talk about ourselves and the name of our church — The Church of Jesus Christ of Latter-day Saints. As he explained, this isn't just some marketing ploy, and it doesn't seem to me to be something only for the media or for the Church's public affairs department. It feels to me like an invitation to all members of the Church.. a call to action… an opportunity to share more about what the Church really is. As President Nelson talks about it, it feels to me to be a chance to join in an effort to be responsive to the Lord Himself. Note President Nelson's use of the word we.
The Lord has impressed upon my mind the importance of the name He has revealed for His Church, even The Church of Jesus Christ of Latter-day Saints. We have work before us to bring ourselves in harmony with His will.
In a devotional in Montréal, Canada this week, President Nelson shared a few more thoughts about the call to action.
"We know that it's going to be a challenge to undo tradition of more than 100 years. And we don't have all the answers. All we know is the Lord has said, 'Thus shall my church be called …. The Church of Jesus Christ of Latter-day Saints,' " he said, repeating Doctrine and Covenants 115:4. "That's enough for me."
Those of us who have been in the world of online social media sharing about the Church of Jesus Christ have seen efforts over the years to both acknowledge the full name of the Church and to recognize that many outside of our faith tend toward using the label of "Mormon Church" and "Mormons" to describe us. Thus, many devoted people (like those at the More Good Foundation, who sponsor this site) have created social media spaces to be able to have an opportunity in search engines to match the chatter and to share more with others about who we are, what we believe, and how we live as Latter-day Saints. So it can leave a lot of questions and can feel like a big change to go from the pithy nickname and shortened ways to refer to our faith ("Mormon Church" or "LDS Church") to using longer names and labels as requested in the updated style guide.
But I'm excited for the challenge and opportunity to respond to President Nelson's invitation. I have a feeling at least for me it's going to invite more of that change inside of me that I felt as a missionary.
We as members of The Church of Jesus Christ of Latter-day Saints may not be able to change how others may call us, but I do feel like the prophet is calling us to call the Church by the name that the Savior Himself gave it. There is recognition that this won't be easy. In fact, President Nelson acknowledged that some in the media simply say it
"'can't be done.' President Nelson repeated the difficulty with a clarification: "I know it can't — but it's going to be, because the Lord wants it that way." (See "'We're correcting a name,' President Russell M. Nelson tells Latter-day Saints in Canada." Deseret News, August 18, 2018.)
As noted in the statement above, already, "various Church leaders and departments" have started to make changes. Elder Neil L. Andersen noted (as quoted in the Deseret News article referenced above) that such changes will entail "an extended, multi-year effort — but this will not be something that will be attempted and then pulled back from."
As I was pondering the invitation this week, I happened to open up to Bishop Gérald Caussé's talk from the April 2018 General Conference. I was struck by this simple paragraph that seems to sum up the heart of what President Nelson is inviting us to see.
Isn't it wonderful that the name given by revelation to the restored Church binds together the two most important elements in each gospel covenant? First is the name Jesus Christ. This Church belongs to Him, and His sanctifying Atonement and covenants are the only pathway to salvation and exaltation. The second name refers to us: the Saints, or in other words, His witnesses and His disciples. [We are Latter-day
As I pondered more, I thought about how in some religious traditions, a saint is someone who has received extra-human status, perhaps even someone who is worshipped. In the Restored (latter-day) Church of Jesus Christ, Saints are messy mortals, all in need of Christ's saving grace, trying to follow Him the best we can, and committing ourselves to Him through ordinances and covenants of baptism, confirmation, and so on. So to me, even calling ourselves Latter-day Saints can testify of our focus on Christ!
To me, this invitation from President Nelson is beyond just how we reference the Church, although clearly that is important — something he feels needs to be changed so we can be more in line with God's will. I see it as part of President Nelson's overall vision of the role and responsibility of the Church to help prepare the earth for the Second Coming of Jesus Christ. Perhaps the world needs to hear more of His name, more about the reality of a restoration, more about the power of covenant-making and covenant-keeping. Perhaps we who are members of the Church can embrace more gratefully what it is that we really believe and belong to. The term "Mormon" may inform some people about the Book of Mormon, but even that is designed to be Another Testament of Jesus Christ! But how many people really know that the Savior is the focus of our faith?
Of course, there are a lot of practical things to be figured out. And of course, there are lots of questions about what that will mean. Still, I'm excited to jump on board the best way I know how, and I'll be watching with great curiosity and anticipation to see what kinds of changes will ripple out from this charge. Seeing what President Nelson has done over such a short amount of time, I think we are in for a wonderful ride. "Keep your arms and legs inside the car at all times! Hold on tight and have fun!"