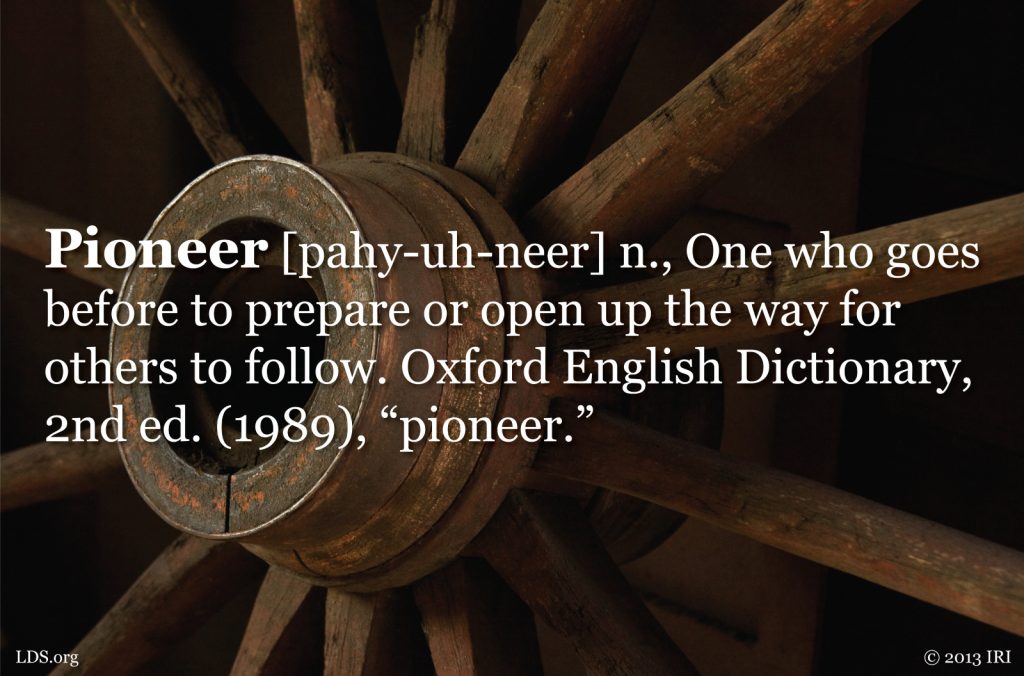 Today is Pioneer Day. July 24, 1847 was the day that Mormon pioneers entered the Salt Lake Valley (Utah, USA) after being persecuted and pushed west of the boundaries of what was then the United States of America. (Utah didn't become a state until 1897.)
But celebrating Mormon pioneers doesn't just look back at this one story of early pioneers in the Salt Lake Valley. There are Mormon pioneer stories from around the globe, some of which are gathered at history.lds.org in the Pioneers in Every Land. (You can also see Pioneers in Every Land videos in the LDS Media Library.) The Church has also organized content to feature stories of Mormon women. Of course, there are thousands, millions more stories that could be shared.
If you are a member of The Church of Jesus Christ of Latter-day Saints, what Mormon pioneer stories inspire you (both early LDS pioneer stories, family stories, or stories from pioneers of other countries)?
If you are not a Mormon, and are curious about Mormon pioneer stories, you can search on LDS.org or on history.lds.org for pioneer stories.
I love the stories from Mormon pioneers in various nations that were captured for a film called "Ensign to the Nations" many years ago. This still remains one of my favorite LDS Church videos.