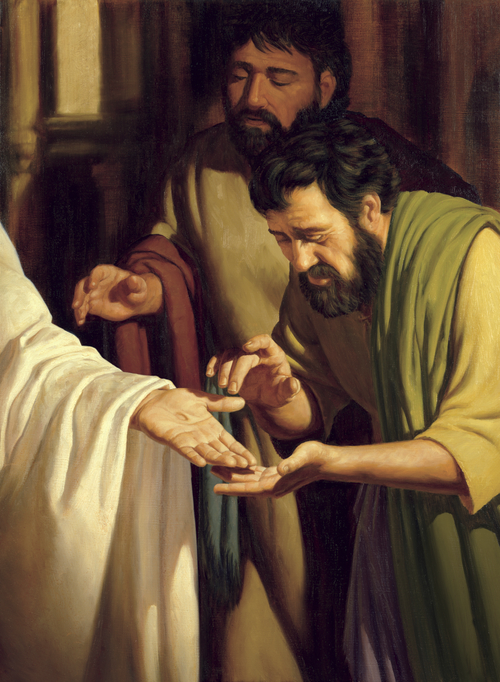 Lauren Willardson was serving as a missionary for The Church of Jesus Christ of Latter-day Saints in Houston, Texas when an intruder broke into her apartment while she and her companion were sleeping. She was stabbed multiple times.
Even hearing that stirs a reaction in me, like a Momma Bear wanting to protect her cub! But what stirs me more is to hear how God has helped her turn this horrible experience into a faith-building, Christ-testifying opportunity. I move from wanting to protect her to wanting to learn from her.
Of course, Lauren and her companion fought hard for their lives in those terrifying moments. Adrenaline did its job, but then that wore off and she started to comprehend what had happened. She had multiple wounds up and down her body. While her companion called for an ambulance, her brain started to move past the limbic response and began to comprehend the extent of her wounds.
But how she was enabled, through grace, to view her wounds is breathtaking to read.
"As I sat there with my limbs tensing up to the point I could not move, not knowing if I was going to bleed to death, I remember looking down at my hand and seeing that it had been stabbed through the middle. While you may think that this would be an alarming sight to behold, I remember feeling the greatest peace as my mind instantly thought of a similar wound in the hands of One much greater than I. As more wounds were discovered on me in the ambulance and procedures following, I soon learned that my intestines had been pierced near my side, and my ankle pierced through as well right above my foot. With these three wounds I have learned more about the Atonement of Jesus Christ than I had ever understood previously. As I thought of His pierced hands, and feet, and side, and felt the pain of my own wounds in similar spots, I finally understood a microscopic proportion of just what Christ [chose to go] through to save us." 
She writes of many other miracles that let her know that her time to leave the earth had not yet come and how she has felt the Savior's grace help her through this time of recovery.
I was also so moved by how she felt God helped her forgive her assailant.
"I felt sorry for his family," she said. "It was really sad, you know? You feel sad that someone would make that decision and how it's going to affect their life. You just hope for the best for them that they can find Jesus Christ themselves."…

"God didn't want me to be stuck with the anger or the hurt or whatever it may be after an event like this if I couldn't forgive him," she said. "Because I was trying to do good things and be in a good place and be a good person, I think that he blessed me with that well of grace to draw from so I could forgive him completely."
To share more of her healing journey, Lauren started an Instagram account called "the.work.of.his.hands" to continue to share her faith and to reach out to others who are also wounded in other ways.
Lauren is a living witness of the healing power of Jesus Christ.
How are you seeing Christ's love and care in your life or the lives of those you care about?